24th July 2023 –
CAVU reveals the next two vehicles in collaboration with KUKA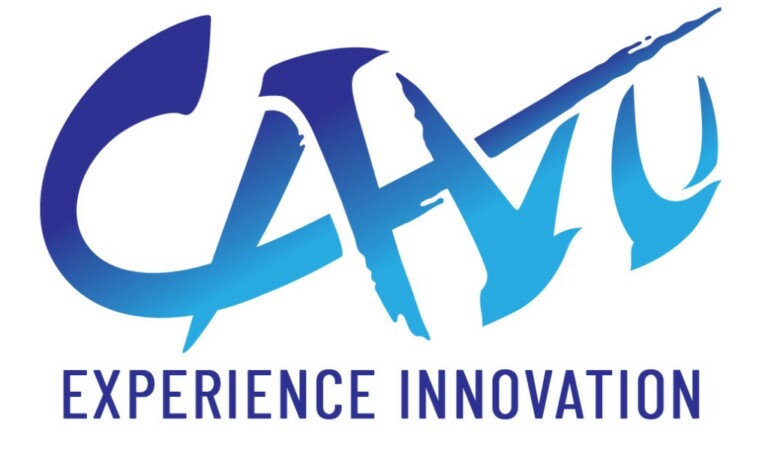 New self-driving cars are more compact than their predecessor while retaining the integrative features of the onmiMove
CAVU Designwerks, the media-based attractions specialist, has revealed the second and third vehicles from its collaboration with KUKA.
The two new releases add to CAVU's range of self-driving vehicles (SDVs). They are based on the robust 1500 and 600 industrial platforms developed by KUKA, which have been used to develop entertainment systems which are safe for passengers.
Following the success of the first vehicle in the collaboration, these new releases integrate with innovative technologies such as AI, real-time gaming and projection mapping.
The new models are less bulky than the original onmiMove, so they can be implemented in a variety of environments and experiences while providing an exciting motion profile.
SDV 600 and SDV 1500
The smallest model is the SDV 600, which is ideal for creating an individualized environment. The small scale of this model means that several vehicles can be used in a dark ride at once, without disturbing each other. The model is also low-profile, making it easy for visitors to board and disembark the ride.
With a top speed of 1.8 metres per second, the SDV 1500 is the mid-sized vehicle in the portfolio. Like the SDV 600, this model is small – and yet it has a load capacity of 1500kg.
All three models can use the CAVU Trackless Dark Ride to generate multiple ride profiles. This innovative feature allows for experiences with different levels of intensity to be created depending on the visitors' needs. This means that the profiles can be altered quickly on-site during setup or for subsequent changes.
They can also all be used with turntables, SFX onboard audio and motion bases.
Mark Stepanian, president at CAVU, says: "CAVU and KUKA have been working hard on expanding our product offerings as part of the partnership launched in November 2022. By adding two new SDVs to our portfolio we are making it possible for any park or operation to utilize our technology regardless of budget, size or throughput."
CAVU's upcoming web series on Dark Ride Rehabs will include the latest vehicles. CAVU and KUKA will investigate existing dark rides and how the use of SDVs might help to revitalize them.
The collaboration began with the omniMove in November 2022. Following this, CAVU and KUKA have been working hard to develop the most inventive fleet of SDVs possible, guaranteeing that there is a vehicle fit for every dark ride experience. BEC Robotics' in-depth programming experience aids in the creation and execution of each of the new products.
CAVU Designwerks showcased the self-driving cars developed in collaboration with KUKA at the 2022 IAAPA Expo in Florida, US.
Share This Story, Choose Your Platform!