15th September, 2022 –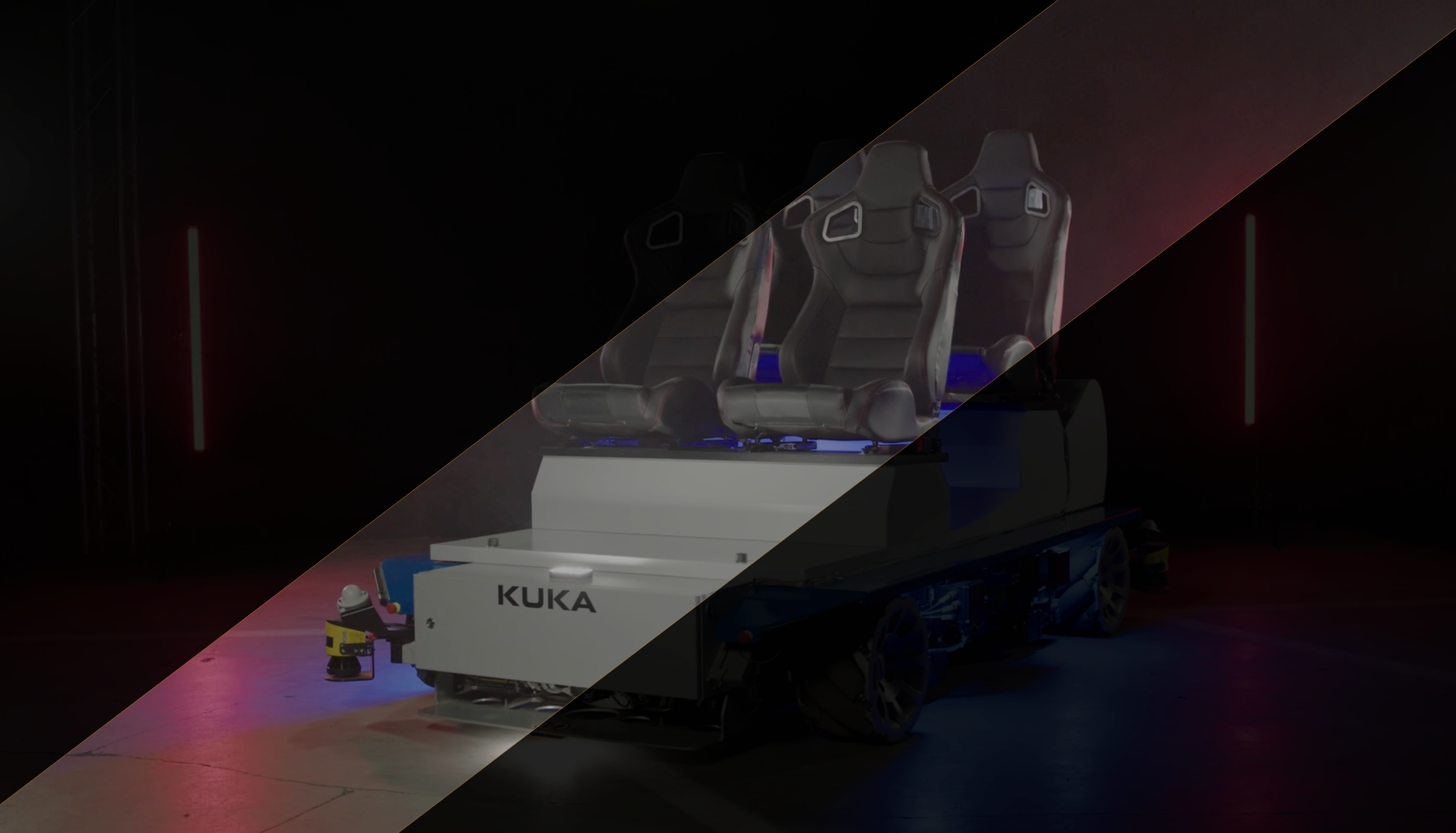 CAVU Designwerks, the media-based attractions specialist, has announced that it has partnered with KUKA Robotics in order to create the intelligent dark ride systems of the future. By bringing together KUKA's robotic & autonomous vehicle expertise with CAVU Designwerks's ride system engineering skills, the firms will be able to introduce a new genre of attractions.
This new collaboration will result in the engineering of new dark ride systems with enhanced immersivity. As the attractions industry continues to innovate and grow, CAVU Designwerks and KUKA have a commitment to creating guest experiences that are more memorable than ever, while also providing a good ROI for operators.
Combining two talented teams
"We are known as innovators in the industry, and by combining our talented teams, we are able to create a better experience for park-goers worldwide," says Mark Stepanian, chief experience officer for CAVU Designwerks. "We are utilizing KUKA's proven technology and combining it with new and exciting experience concepts."
CAVU Designwerks is planning to launch a joint demo during IAAPA Expo 2022 in Orlando, Florida. Meanwhile, attendees at this week's IAAPA Expo Europe in London have been able to enjoy a sneak peek of the cutting-edge new vehicle. For more information, please click here.
In the summer of 2022, CAVU Designwerks announced the launch of its new Experience Engineering Internship. This series of paid mechanical engineering internships will begin in September 2022, January 2023, and May 2023, with each extending four months.
Through this programme, CAVU Designwerks aims to invest in the next generation of engineers, upholding its legacy by providing an environment for students to learn from industry innovators and have their work recognised. Eligible students must be currently enrolled at an educational institution and must have completed at least one year of an engineering-related university degree from a recognised accredited college or university.
Share This Story, Choose Your Platform!