Thinkwell links up with CAVU, DreamCraft, Framestore to thrill
ZHUHAI, China — In a high-powered collaboration, design and production company Thinkwell Group has led a team comprising media-based ride system developer CAVU Designwerks, integrated motion platform / VR specialist DreamCraft Attractions (a CAVU sister company), and animation / visual effects house Framestore in the creation of a cutting-edge simulator attraction.
Launched with the July grand opening of Lionsgate Entertainment World at Novotown, an entertainment and cultural complex, The Twilight Saga: Midnight Ride is one of several action-packed, technically advanced experiences in an indoor theme park that is pushing the boundaries of amusement technology.
The hyper-reality VR attraction, based on the Lionsgate Films romantic fantasy-adventure franchise, features characters and settings from the movies as it takes guests on a motorcycle thrill ride with Jacob and the Wolf Pack. The ride gives each guest control over a real-world motorcycle affixed to a state-of-the-art motion base and replicated in VR.
While jumping and chasing "virtually" through the moonlit Pacific Northwest forest setting, riders, represented by individual avatars, help the Wolf Pack lure out threatening vampires, defeat them in battle and regain control of the fictional town of Forks. Branching paths and choices of action encourage guests to return again and again for varying experiences.
Mark Stepanian, vice president of innovation and engineering at CAVU, which codeveloped the custom ride system with DreamCraft, called the attraction "a first of its kind. Guests can move throughout the Twilight world and interact with friends, family and familiar characters from a highly responsive motion base. Coupled with force feedback [simulated real-world physical touch] haptics, wind and scent, it is designed to fully engage all the senses. This ride makes for a truly groundbreaking experience."
The attraction's motion control is integrated seamlessly with the VR experience. For example, when a rider pulls the throttle on the motorcycle, the seat rumbles and the acceleration can be both felt and seen — an all-around sensation enhanced by 90-frames-per-second, real-time virtual media created by Framestore.
"We needed to design a ride that would completely immerse visitors," said Framestore's creative director, Gavin Fox, whose company produced media for four other Lionsgate IP-driven attractions and the general environment at the park. "So, we worked out a way to make the physical motorbike experience as authentic as possible — allowing [guests] to interact with the virtual environment in their own way."
Midnight Ride also utilizes DreamSet, DreamCraft's patented and award-winning modular head-mounted display (HMD). The durable and washable HMD quickly connects magnetically to VR display hardware. Headsets are sanitized after each use and require minimal operator input, making the equipment an ideal choice for guest comfort and high throughput.
Other attractions at Lionsgate Entertainment World, an endeavor that took about three years to construct and fine-tune, include rides and experiences based on the Divergent and The Hunger Games film franchises as well as a two-story roller coaster. Melbourne, Australia-based Village Roadshow Theme Parks is operating the property, which is located in a populous area near Hong Kong and Macau and expects to welcome as many as 1.5 million guests during its first full year.
—Dean Lamanna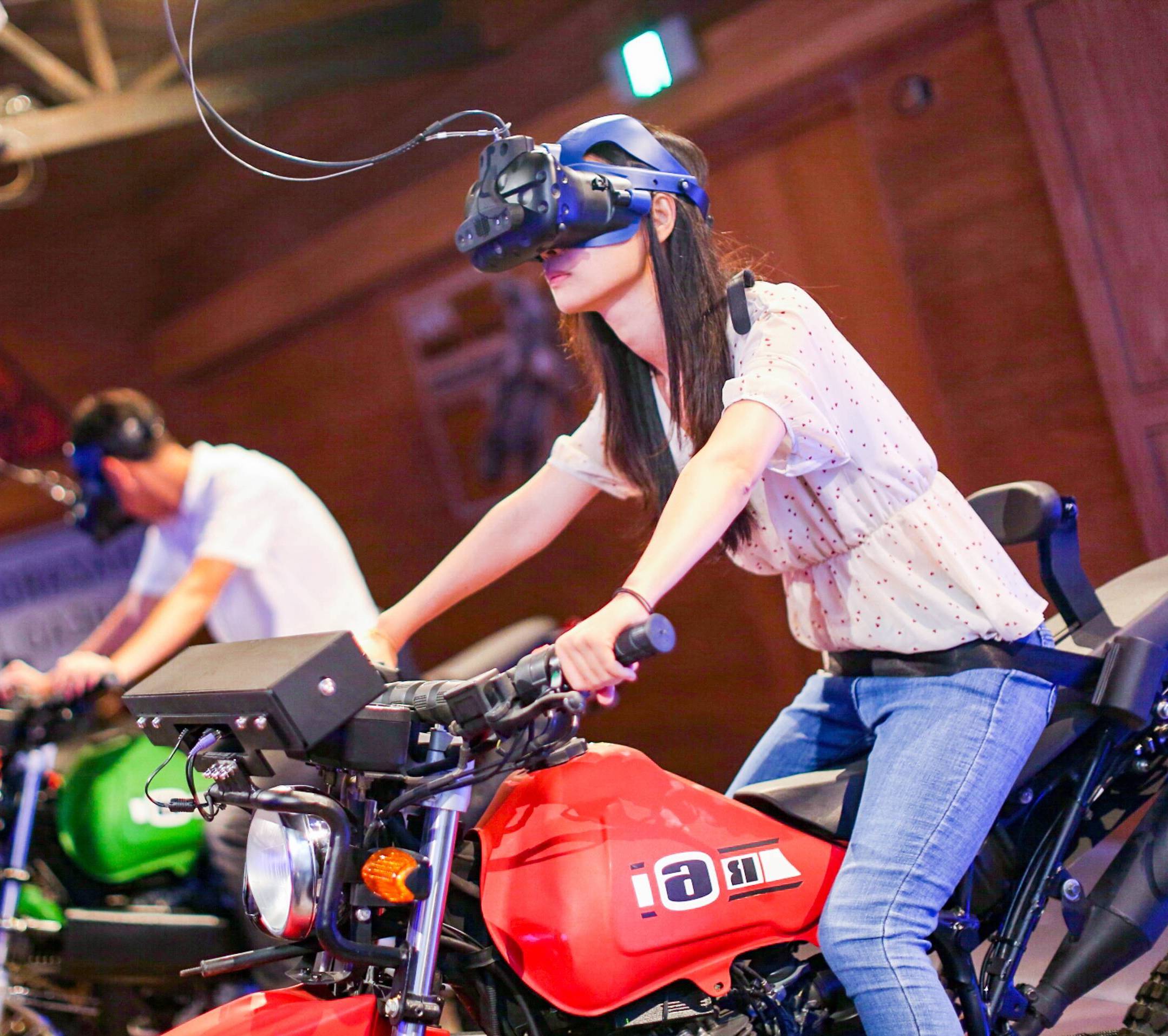 A cutting-edge VR attraction, The Twilight Saga: Midnight Ride at Lionsgate Entertainment World combines a custom motion base system codeveloped by CAVU Designwerks and DreamCraft Attractions with 90-frames-per-second virtual media created by Framestore.
Share This Story, Choose Your Platform!