Using the technology behind intelligent self-driving units that serve the manufacturing industry at warehouse facilities, CAVU Designwerks designed and built the self-driving vehicle. SDV is intelligent, autonomous and can adapt to changing environments.
According to CAVU, the platforms at warehouses are running 24 hours a day, 365 days a year in excess of 99% uptime. Each unit has a built-in proprietary software technology navigation system, eliminating the need for tracks, power cables or wire guidance systems on the floor.
Trackless ride vehicles are intelligent and autonomous
"As an integrator, CAVU's method of developing a new ride system is to take an existing proven technology and integrate that into our rides," said Mark Stepanian, VP innovation and engineering for CAVU.
The SDV ride vehicles require no external infrastructure for navigation, making integration with show action equipment, sets and other ride vehicles unproblematic. Each ride vehicle can identify objects and navigate around them to the next location.
With CAVU's SDV, theme park owners and operators can offer a dark ride experience that uses less space and infrastructure compared to other dark ride vehicles on the market.
CAVU's SDV can be themed and customised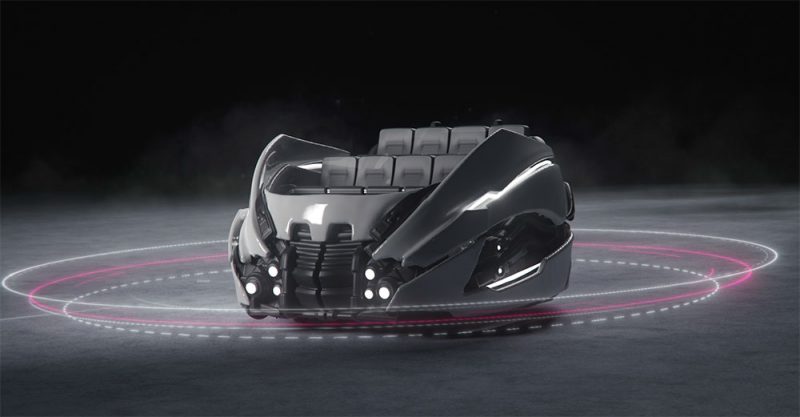 CAVU's SDV comes in two models – standard and plus. The standard model seats eight passengers and can move forward, reverse and rotate 360 degrees. The plus model seats six passengers and features three DOF motion with pitch, roll and heave, and up to 10 on-board special effects.
"CAVU is partnering with a leader in industrial robotics technology to use their proven autonomous self-driving platform as the base of our trackless dark ride vehicle," added Stepanian.
CAVU's SDV can also be customised and themed to suit any attraction.
Article first appeared on Blooloop.
Share This Story, Choose Your Platform!