7th October 2020 –
---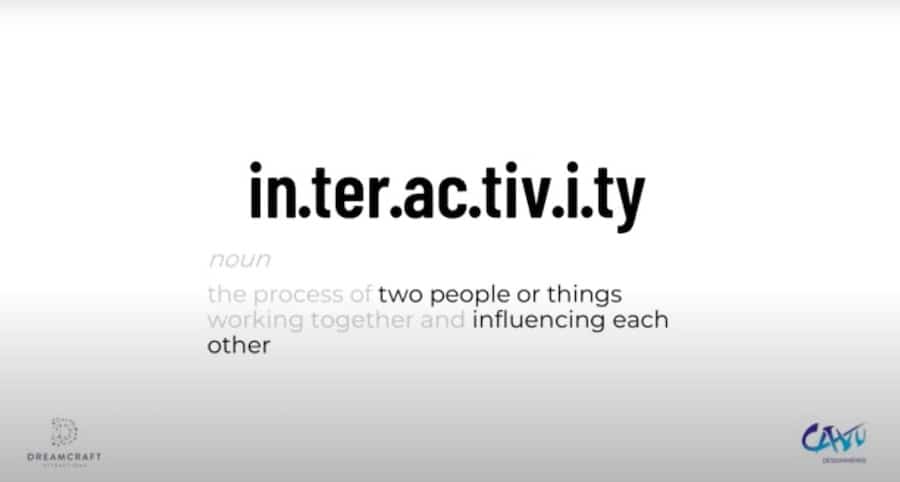 CAVU Designwerks and DreamCraft Attractions are pleased to announce that they will be hosting a special session on interactive technology at next week's blooloop V-Expo. This three-day virtual event takes place from 13 – 15 October and will feature expert insights from across the attractions industry, with keynote sessions, panel discussions and more.
The two companies will be holding a session in the Innovation Auditorium on Tuesday 13 October at 4 pm BST, entitled Redefining Interactivity – How technologies can create an emotional connection
Connecting with guests through technology
As technology advances, interactivity within the attractions industry is evolving too and guests increasingly want more personalized and unique experiences. Modern audiences want to be in the driving seat instead of having a passive experience, enjoying real-time decision making without any predefined path from beginning to end.
This shift to a more organic and natural way of storytelling mimics the way that we as humans instinctually explore and discover. This journey of discovery leads to strong emotional responses and creates lasting memories, drives attendance and merchandise spending, and increases the overall effectiveness of the attraction.
The session, hosted by Mark Stepanian, Chief Experience Officer at CAVU Designwerks Inc. and Terry Sanderson, Product Development at DreamCraft Attractions, will redefine interactivity, exploring the layers that make up a truly interactive and immersive experience.
Together, this panel will look at the technologies that exist at different cost categories and how they are being used to draw guests into the story. They will also look at the future of interactivity.
Last year, CAVU Designwerks and DreamCraft Attractions worked together on two next-generation rides at Lionsgate Entertainment World in China.
Registration for blooloop V-Expo is free. This week, the full agenda was revealed, featuring expert keynote speakers, innovative exhibitors and updates from across the industry.