INNOVATORS AND
INTEGRATORS
We use both sides of our brain.
INNOVATOR:
DESIGNING THE RIDE SYSTEM. NO HOLDS BARRED.
At our core, CAVU designs and engineers ride systems. We hear your ideas, envision the experience, and customize the ride system and technology, bringing it all to life. The approach is to partner with you to define market needs and design components, ride systems and attractions that create 'the ultimate experience'. Our focus is to imagine what's possible and push the boundaries of product innovation and our ride systems. Bring us your ideas and we'll take them to new heights.

CONCEPT & CREATIVE DESIGN

ENGINEERING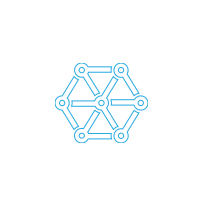 PROTOTYPING
FABRICATION + INTEGRATION
INTEGRATOR:
COMPLETE INTEGRATION. SINGLE POINT OF CONTACT.
The future of attractions rests on the integration of advanced technology, more immersive storytelling and more direct control for guests. For such attractions to be a true success, everything must be seamlessly integrated. With a singleminded vision, CAVU brings the attraction design and development together, with distinct advantages from a creative, quality, project and cost management perspective. Working directly with you, CAVU offers a globally-recognized engineering and project management team.
PROJECT
MANAGEMENT
RIDE SYSTEM
DESIGN

ATTRACTION COMPONENTS

INSTALLATION + COMMISSIONING
SEE THE CAVU PROCESS IN ACTION BELOW
SELECTED PRODUCT
INTERACTIVE
SUSPENDED
COASTER
SELECTED PRODUCT
INTERACTIVE
MULTIMEDIA
DROP TOWER